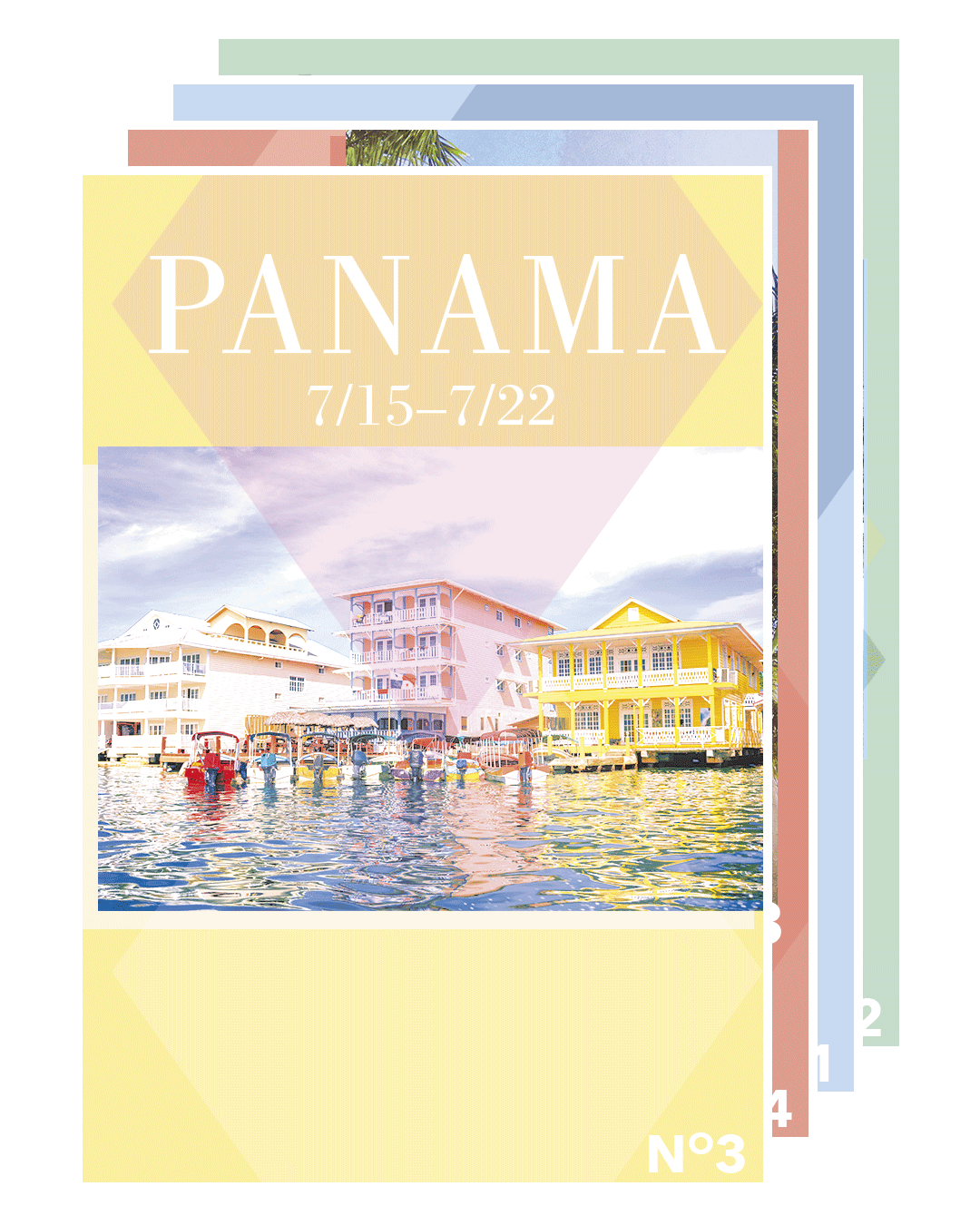 PANAMA
Dates: July 15 - 22
Cost: Starting at $1,799*
*Price includes airfare from LAX and is estimated until airfare is purchased in full. Price is subject to change and based upon rates from desired departure airport. See full Terms & Conditions for more information.
Destination: Panama, officially the Republic of Panama, is the southernmost country of Central America. Situated on the isthmus connecting North and South America, it is bordered by Costa Rica to the west, Colombia to the southeast, the Caribbean to the north and the Pacific Ocean to the south.
Panama has a high degree of racial harmony. If there is any discrimination, it would be against the indigenous groups. Panama is a melting pot of many races including mestizo ("mixed" European & Indian), black (descendants of Antilles islands), white, Indian or indigenous and smaller numbers of Arab, Jew, Chinese, Japanese, and more.
Ministry: We will be serving with missionaries Gerritt & Tara Kenyon and their ministry El Refuge. The Kenyons consider themselves missionaries to the emerging culture of Panama. Our team will be focused on reaching the youth of Panama. Ministry here will include assemblies in local high schools and the opportunity to host ILUMINA 2018. This conference will focus on young girls and boys. They will learn of their true worth in Christ and have an opportunity to learn of His genuine and pure love. This conference has been a phenomenal success. The last conference had nearly 2,000 young girls and over 600 boys in attendance. Due to this great success, doors have opened to hold a conference in 7 other cities within the region. In a place where human trafficking and abuse are rampant the light of God is truly shining through the ministry of El Refuge. Our teams will provide support for these conferences and host assemblies in local schools leading up to these events.
Gospel-Centered
Studying the Scripture draws us to become like Him.
Spirit-Empowered
God's Spirit illuminates the truth of Scripture to transform hearts, expose sin, and invite us into God's purpose.
Personally-Responsible
A personal decision to engage with the Bible prepares us to give an answer for the hope within us.